<Applications are now open!>Tokyo Legacy Half Marathon 2023 Charity Donation and Charity Runners
2023.04.28
Tokyo Legacy Half Marathon 2023 [Sunday, October 15, 2023] charity donations and charity runner
applications are now open.
Through participation in and support for half marathons and events, why don't you think about
social contributions such as sports promotion, environmental conservation, support for refugees around the world,
support for children with intractable diseases, and animal welfare, and support those in need through
the organizations to which you donate?
■Donation & Charity Runner Application
Friday, April 28, 11:00 a.m. - Friday, May 26, 5:00 p.m. (JST)

■How to participate in the charity
There are two ways to participate
①Donate 50,000 yen or more and be a charity runner.
②Donate (from 1,000 yen) *From the amount set by each charity organization
*Please note that the application method and period vary depending on the charity organization.
For details, please refer to the charity organization's page.
*Regarding charity runners, applications may be closed even during the period depending on the number
of applications.
■22 recipient programs (organizations) conducting the charity program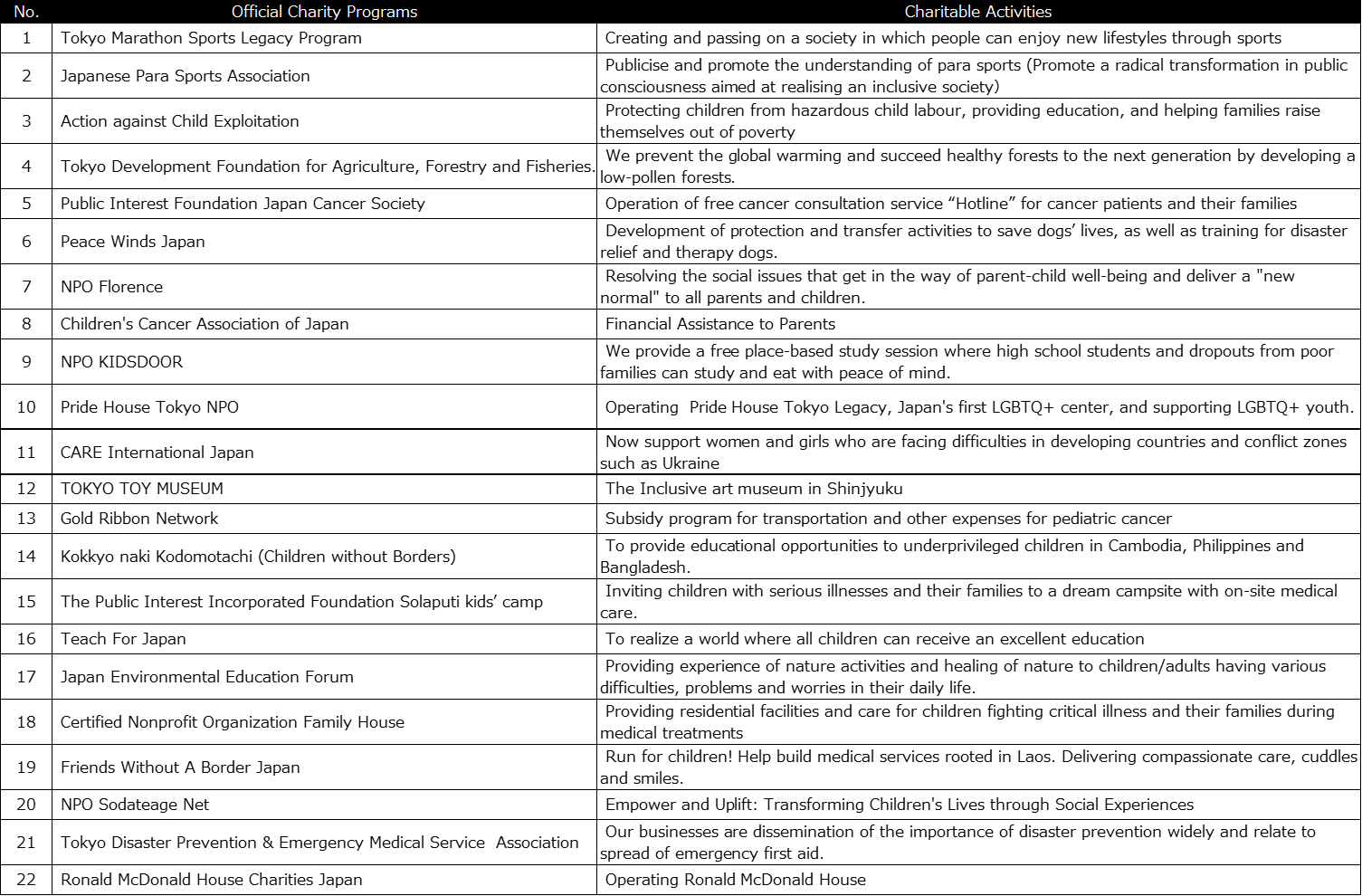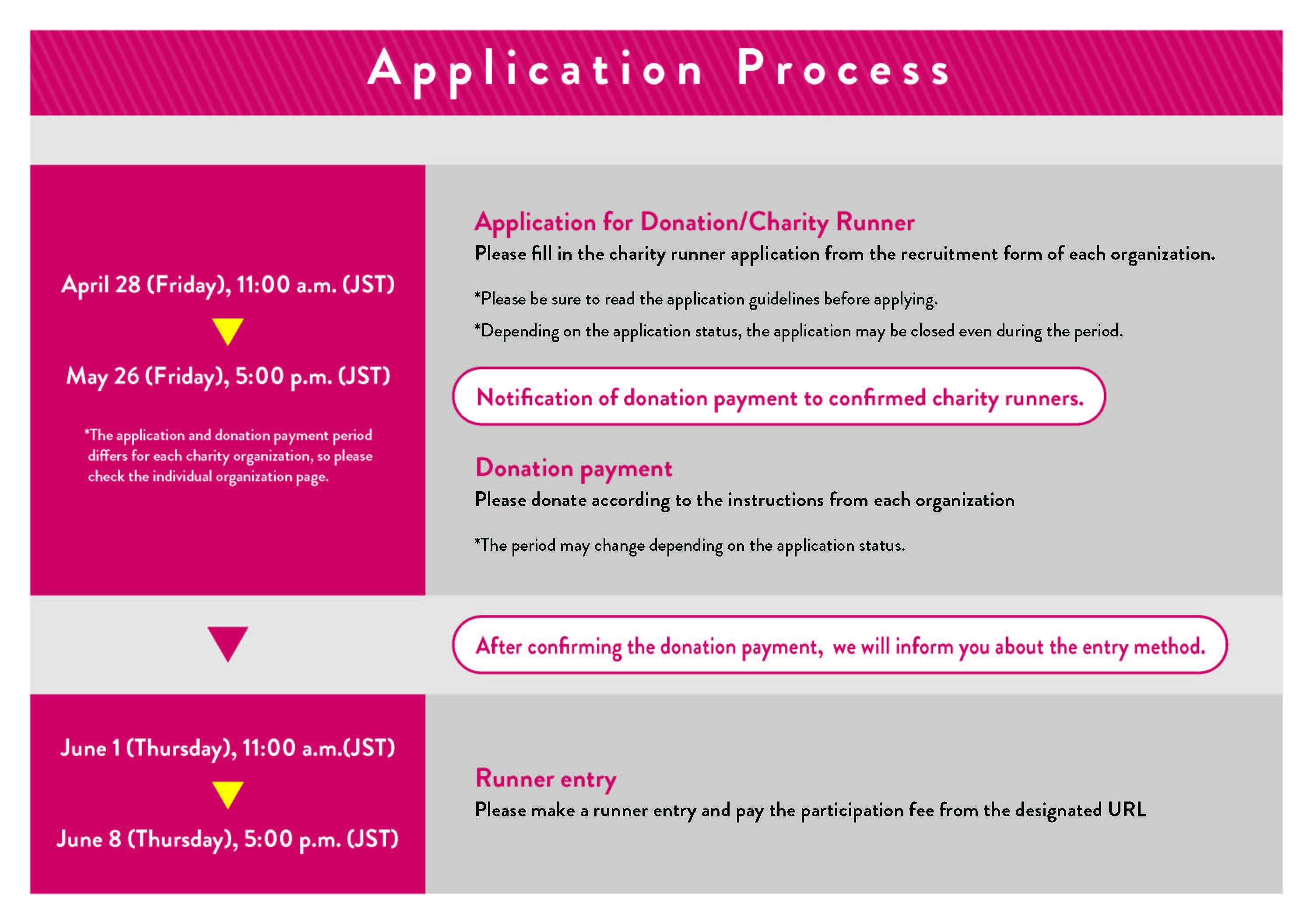 We look forward to your support and participation in the race as a charity runner.
For more information on the charity organizations accepting donations and how to participate,