Tokyo Marathon 2024 Charity
2023.06.21
Tokyo Marathon 2024 Charity welcomes 5 new organizations, and will be operated jointly by 39 organizations and 40 projects.
Tokyo Marathon Charity is an initiative to expand the circle of charity activities through the Tokyo Marathon. You can participate by selecting the organization you wish to support from among 39 organizations and 40 projects and making donations.
Donations made through the Tokyo Marathon Charity will be used by each charity organization for the following purposes: sports promotion, support for children, international contributions, support for the disabled, humanitarian and disaster relief, and realization of a sustainable society.
Please see more details below.
■Donation and charity runner application
Those who have made a donation and wish to be a charity runner may sign up.
Please confirm the donation amount on each donor organization page.
■Field Size:
5,000 (Charity Runners are selected by respective charity organizations)
■Persons Eligible for Recruitment
1. Those who have applied for the donation amount set by each charity organization and wish to run as a charity runner
2.Those who wish to support the charity organization by making a donation only
See below for more details:
■40 charity programs conducted by 39 official charity organizations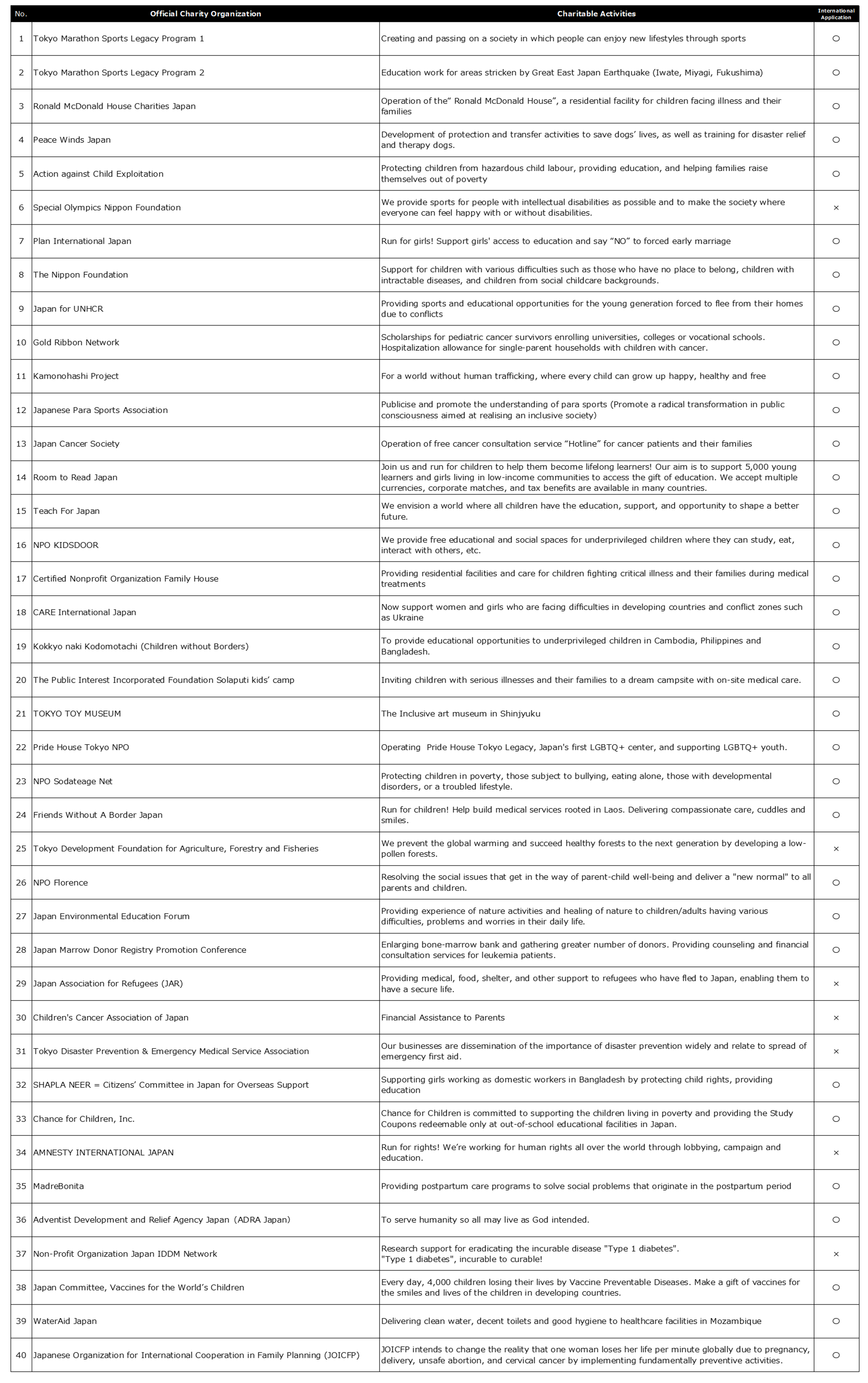 We appreciate your support, and look forward to your entry as a Charity Runner.
Tokyo Marathon 2024 press release can be found
here
.