Tokyo Marathon 2023 Charity
2022.06.23
【Important Notice】 Donation and Charity Runner application for those residing outside of Japan will open on Friday, July 15, 10:00 a.m. JST. (Updated as of July 8, 2022)

The Tokyo Marathon Charity will be accepting charity runner applications for the first time in two years.
The Tokyo Marathon Charity is an initiative to expand the circle of charity activities through the Tokyo Marathon.You can support this initiative by making donations. 
Those who donate more than the amount specified by the charity organization and wish to run as a Charity Runner, may be selected as a Charity Runner and asked to promote the charity activities while participating in the event.
Please see more details below.
◎Tokyo Marathon 2023 Charity - Program Overview
■Field Size:4,000 (Charity Runners are selected by respective charity organizations)
■Application Procedures & Schedule
①For those who wish to make a donation application, and also wish to run the event as a Charity Runner
Donation & Charity Runner Application: July 15, 10:00 a.m. - July 24, 11:59 p.m. (JST) (Updated as of July 8, 2022)
Entry Registration: August 8, 11:00 a.m. – August 19, 5:00 p.m. (JST)
Eligibility:
 ・Must be at least 19 years of age on the Tokyo Marathon 2023 race day.
 ・Must be able to complete the marathon within 6 hours and 30 minutes.
*All rules and regulations set forth for the Tokyo Marathon 2023 apply to Charity Runners.
Please check the website of each official charity for the required donation amount and the Charity Runner selection criteria.
②For those who wish to donate only
Application Period:July 11, 10:00 a.m. - August 31, 11:59 p.m. (JST)
*Minimum amount of donation shall be 1,000 JPY
See below for more details: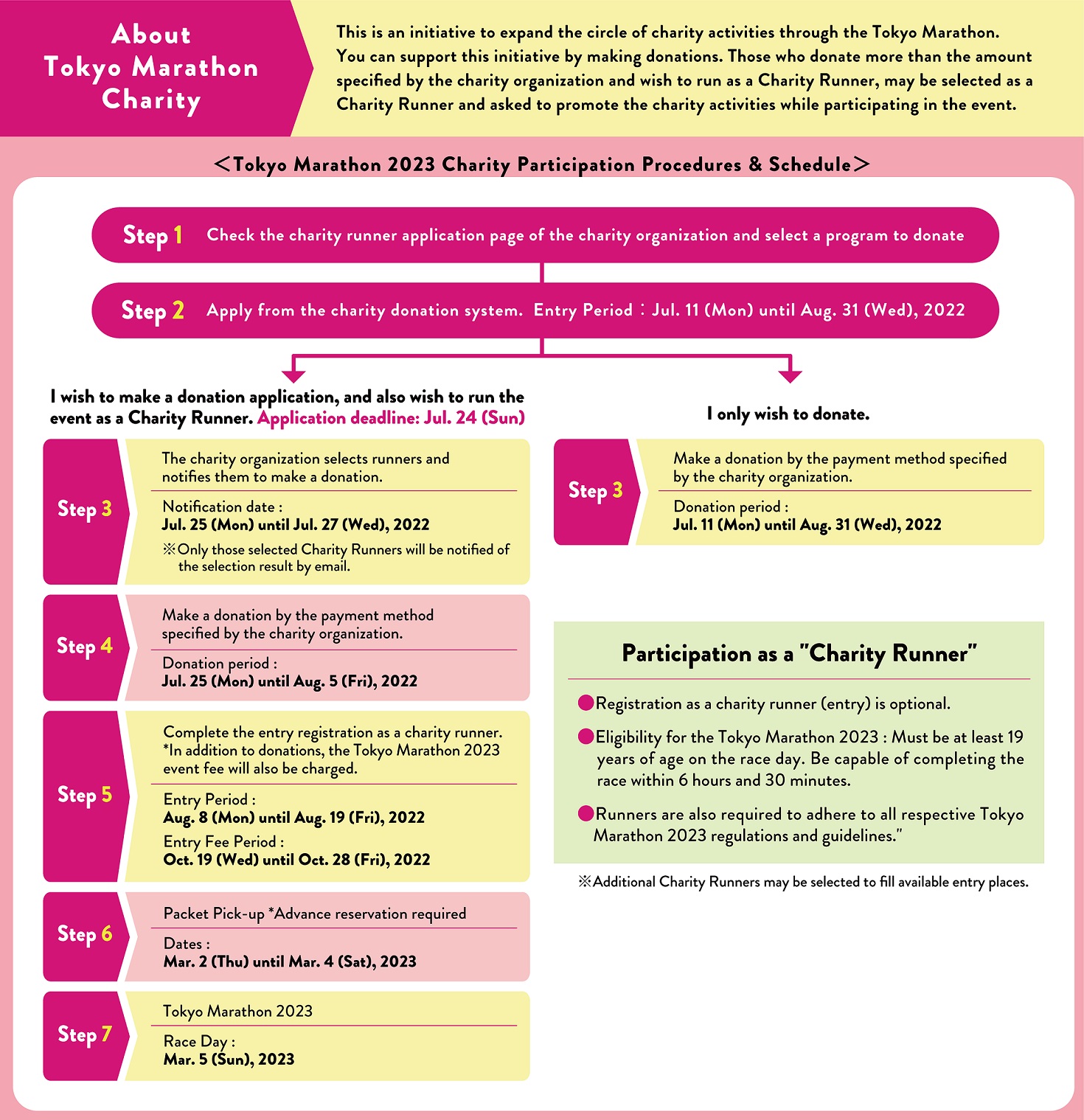 ■34 charity programs conducted by 33 official charity organizations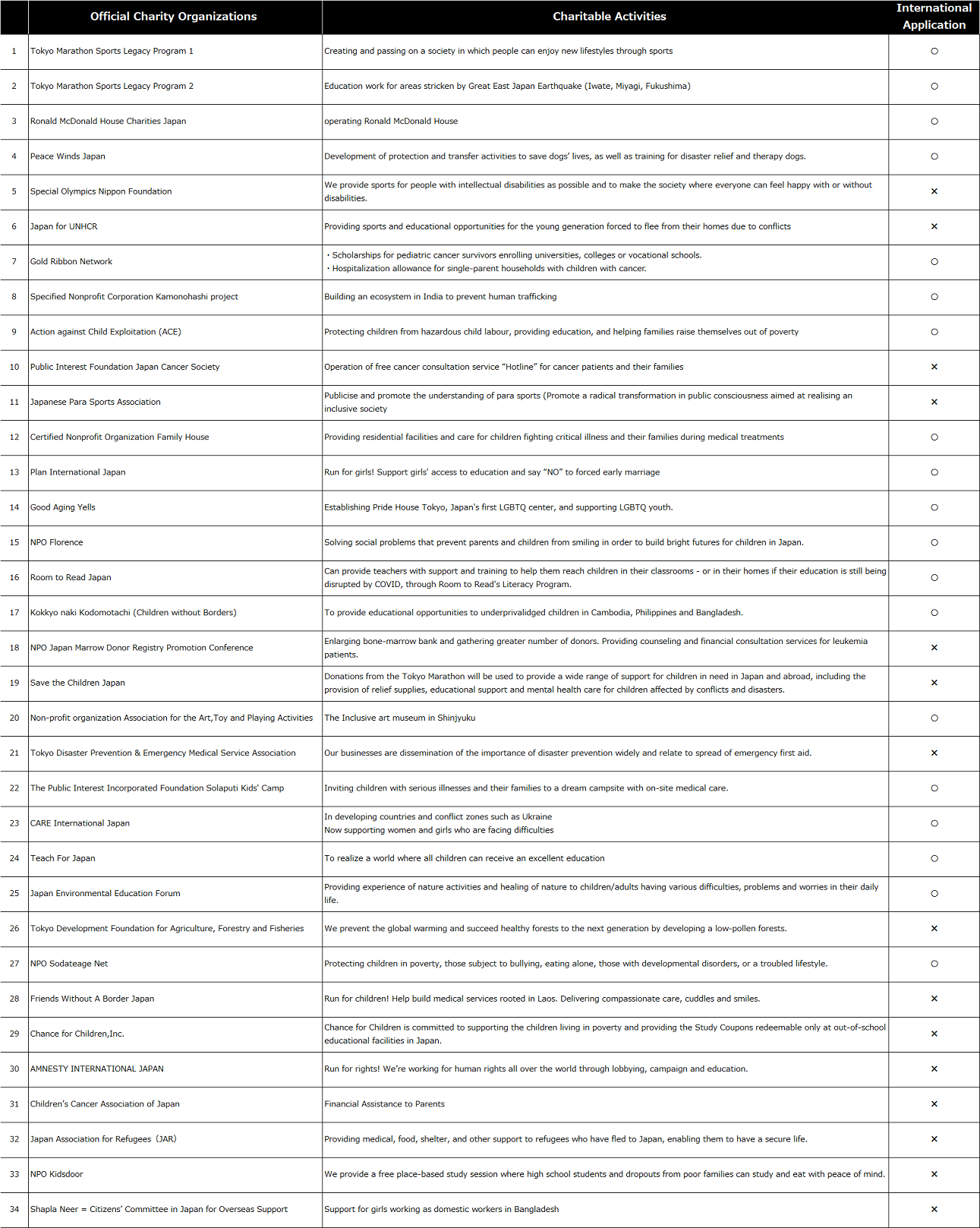 We appreciate your support, and look forward to your entry as a Charity Runner.

Please see the charity page of the official Tokyo Marathon 2023 website.

Tokyo Marathon 2023 press release can be found here.